Jalapeno & Cheddar Bratwurst Patties 16 oz. (4 ct,)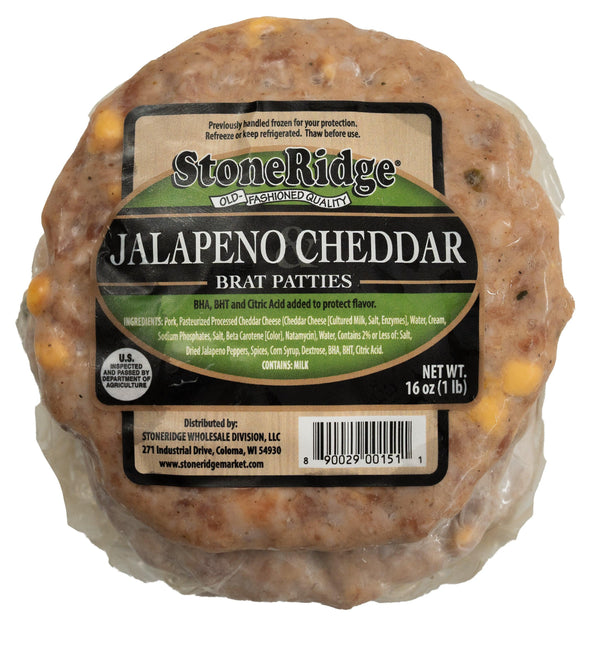 A pork bratwurst patty made with real jalapeno pieces and cheddar cheese. A taste you can see once you take the first bite. A classic combination that creates a great flavor profile that makes this a customer favorite. Perfect gift for a Father's Day lunch! Four brat patties per 16 oz package.
Frozen for your protection, refreeze or keep refrigerated. Thaw and cook before use.