Dill Pickle Cheese Curds 10 oz.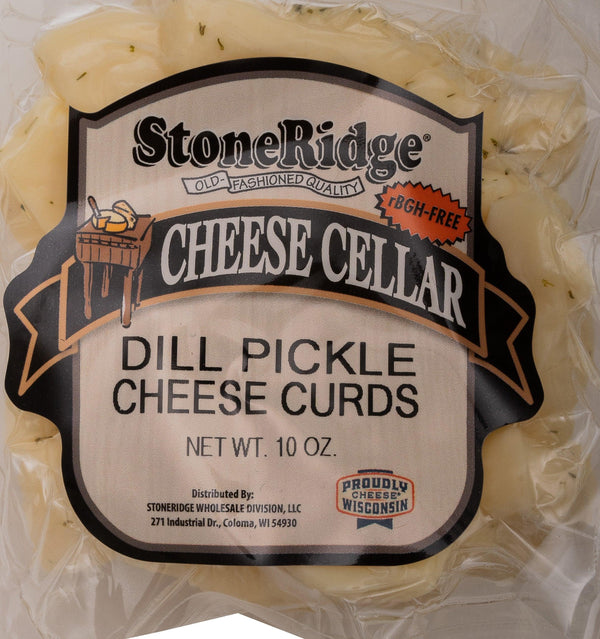 If you haven't had a chance to try these dill pickle cheese curds, they are a must. These will be a hit at any game day or end of summer BBQ. 
StoneRidge, located in Wautoma, Wisconsin, has the finest meats and cheeses, all at the best prices!
Keep refrigerated before and after opening.