Dill Garlic Curds and Mild Snack Bites 10 OZ.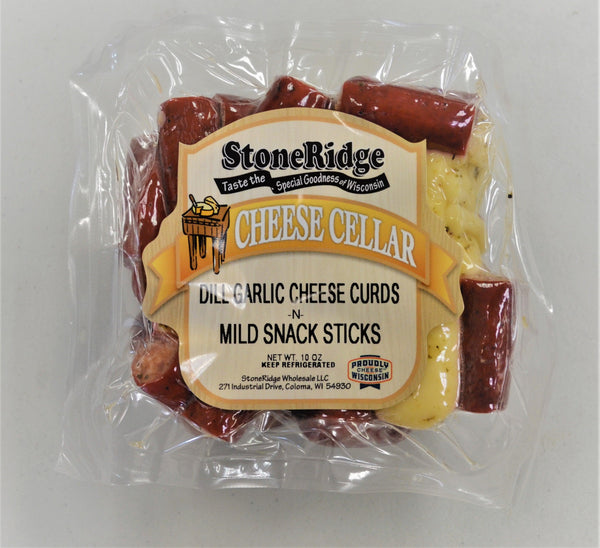 Our mild snack stick mixed with dill garlic curds make a perfect duo! 10 oz pkg.
Keep refrigerated before and after opening.
Love our Mild Meat Sticks, try a full pack. Or get more of your Dill Garlic fill with our Dill Garlic Cheese Curds.