ButterKase Brick Cheese 8-9 oz. Piece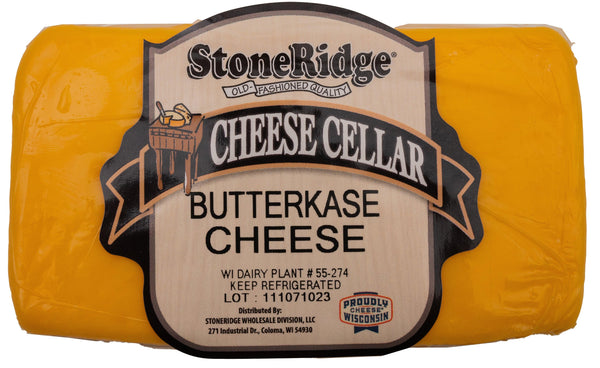 Semi-soft cheese with a golden rind, very popular in Germany and Austria for its creamy texture and buttery taste. A soft, neutral cheese perfect for sandwiches. The product varies in size (8-9 OZ.).
Keep refrigerated before and after opening.
Customer Reviews
The Brick
I would definitely recommend this cheese and will buy it again. Full flavor without being overly sharp.
03/03/2022
Katie

United States
Best Butterkase
This butterkase was absolutely amazing!! Smooth and creamy, I will forever be disappointed by other "American" cheeses. It melts beautifully, perfect for grilled cheeses, in eggs, in mac and cheese. I HIGHLY recommend it!!