Beef and Cheddar 1.5 oz Stick and Cheese (10-pack)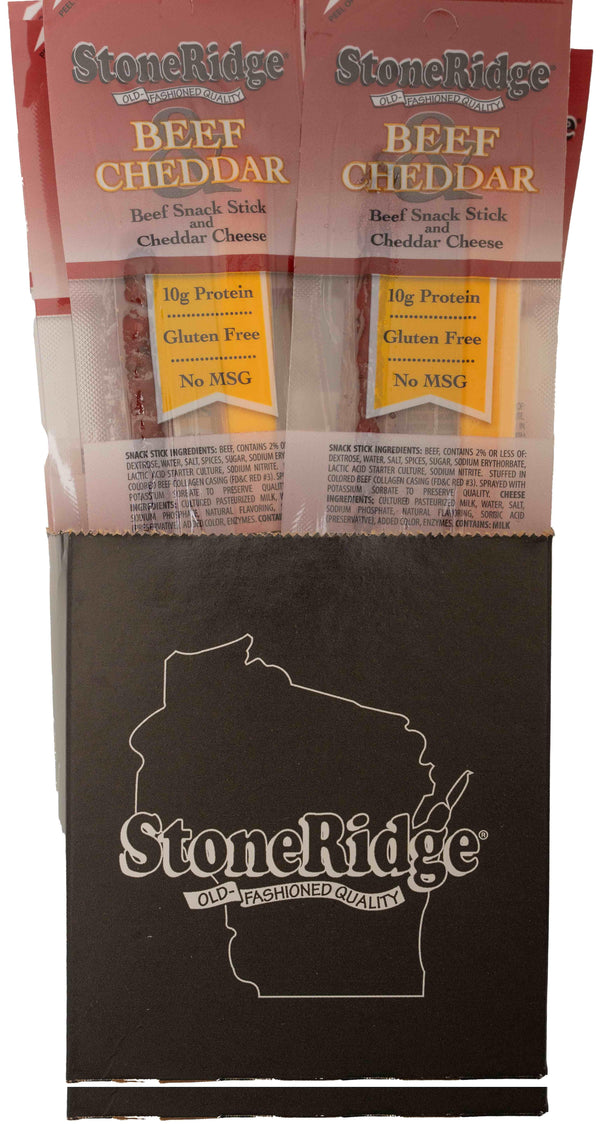 The ultimate duo. These are twice the snack in just one pack! They are individually wrapped for the perfect snack for the on-the-go family, or for your kids lunchbox.
Made with Real Wisconsin Cheese
When you think cheese, you think Wisconsin. Our meat and cheese combo pack includes a stick of creamy, American flavor real Wisconsin cheese.
1.5 oz packages/10pkg per caddy. Refrigerate after opening an individual pack.