8 Year Yellow Cheddar Cheese 8-9 oz. Piece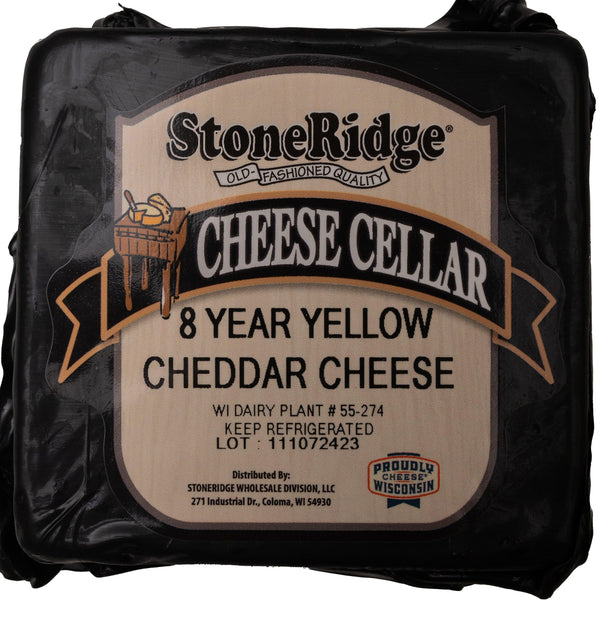 Your next cheese board just got a lot more interesting. We hand select this 8 year aged cheddar and carefully wrap the block to preserve its dense cheesy flavor that has been gaining strength for decades in our aged caves. The product is packaged in 8-12 oz block and are perfect for your next cheese board or fancy charcuterie showcase to share with friends and family.
Keep refrigerated before and after opening.
Want a more intense and yet crumbly cheddar? Try our 12 Year Cheddar or 10 Year Cheddar. Fans of the 8 Year Cheddar also like the 5 Year Cheddar.
----
Aged Cheddar cheese has a strong flavor: it's nutty and fruity, very savory and piquant. When pairing the cheese with a meal, if drinking with beer, serve it with a bitter and fruity beer. In terms of types of beer, strong pale ales or brown ales are a perfect pairing with this hard cheese. If pairing with wine, Cabernet Sauvignon is the best aged Cheddar wine pairing. The strong and sharp flavor of Cheddar matches well with the tannic and fruity taste of Cabernet Sauvignon. (per Wine Enthusiast).